Ningbo Tienchan International Trade Co., Ltd. started to design, manufacture and supply electric fittings from 2006, and supplied together with transmission line towers to Myanmar, Philippine, Pakistan, Nigeiria, Iran, etc.
We have test center to promise each key step which covers raw material test, semi-finished quality test, finished mechanical performance quality test, etc.
Excellent performance, in-time delivery schedule, first time technical services are our purpose.
Manufacture standards could be GB or IEC standards as client's requirement.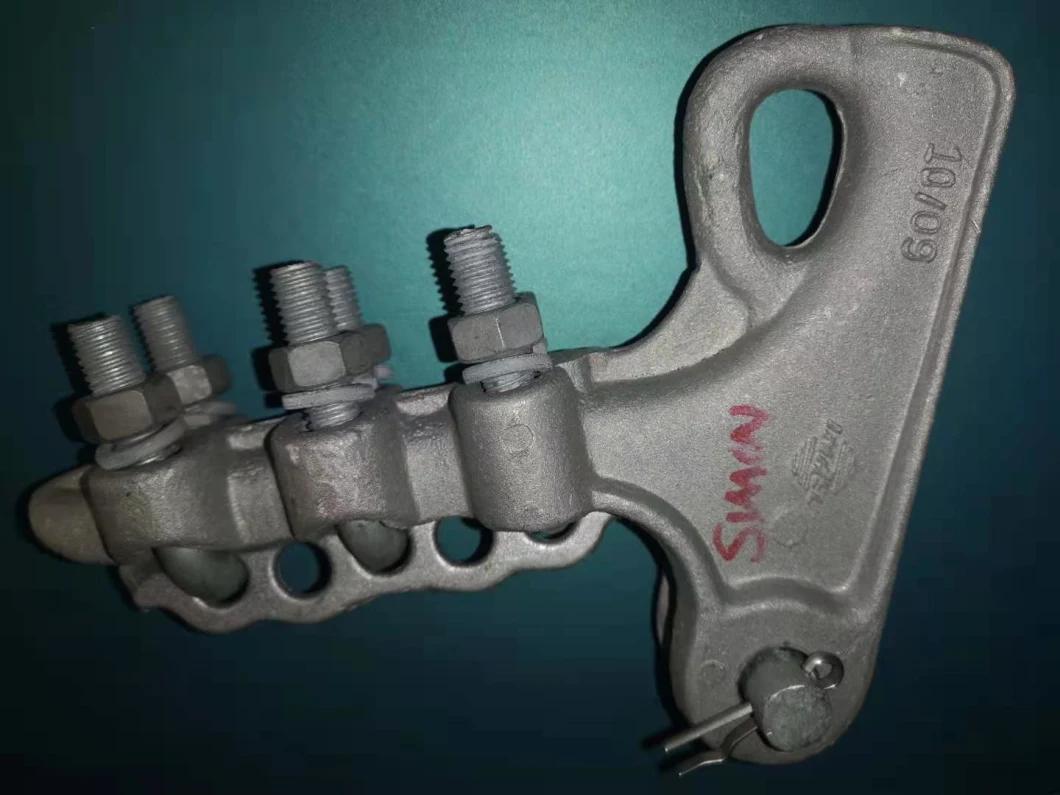 Type no
Conductor dia. Range (with wrap objects) (mm)
Dimensions (mm)
U bolts
Nominal failure load (KN)
Weight
(kg)
L1
L2
R
C
M
Qty
Dia.
NLL-1
Φ5.0~15.5
140
130
8.0
19
16
16
2
40
0.85
NLL-2
Φ8.2~17.0
212
180
9.0
22
16
16
3
70
1.5
NLL-3
Φ11.4~20.0
295
250
10.0
24
16
16
4
70
2.74
NLL-4
Φ13.6~25.0
324
255
12.5
30
18
18
4
100
3.96
NLL-5
Φ16.0~32.0
400
320
16.0
36
22
22
5
120
5.65
NLL-6
Φ28.5~46.5
480
380
23.5
50
24
24
6
120
9.0
Note:
In the table, type no code: N indicates tension clamp, 1st L means bolt type, 2nd L indicates aluminum alloy, numbers mens product serial no;
The body and keeper are made of aluminum alloy, with energy saving effects, the cotter pin is made of stainless steel, the other parts are made of hot dip galvanized steel;
Clamp grip strength is not less than 95% of conductor rated strength