Name: 11kv Tr Solid-Core Station Post Ceramic Porcelain Insulator
Specification: ANSI TR205
Style: Solid-Core Station Post Insulators
Standard: Comply with the ANSI standard
Colour: Brown or light gray or meet client`s requirment
ANSI Class

TR-205

Creepage Distance.mm

394

Cantilever Strength,KN

8.9

Tension Strength,kN

38

Torsion Strength,N-m

791

Compression Strength,kN

44.5

Power Frequency

Dry,kV

85

Flashover Voltage

Wet,kV

55

Critical Impulse

Pos.,kV

125

Flashover Voltage

Neg.,kV

200

Power Frequency

Dry,kV

50

Withstand Voltage

Wet,kV

45

Impulse Withstand Voltate,kV

110

Net Weight,Approx.,kg

7

Standard Specification:ANSI C29.9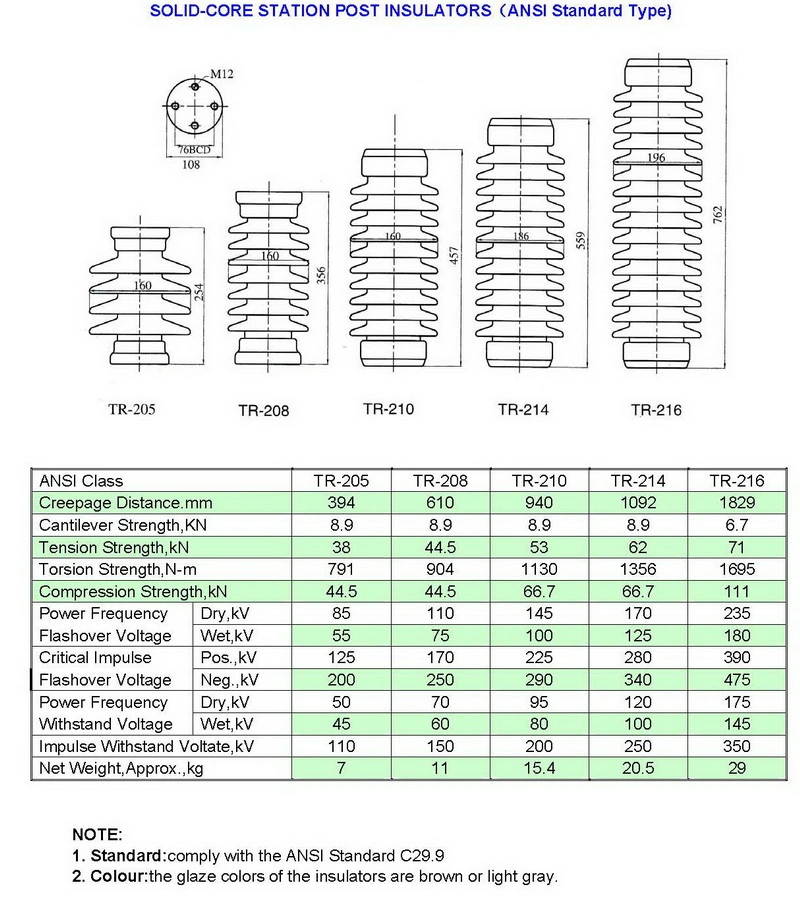 Producing Line:
In order to control the quality and offer much better quality and fitting, we have bought the modern producing line instead of handwork. Firstly, the modern producing line can improve the producing capability, What's more, can reduce the employee's workload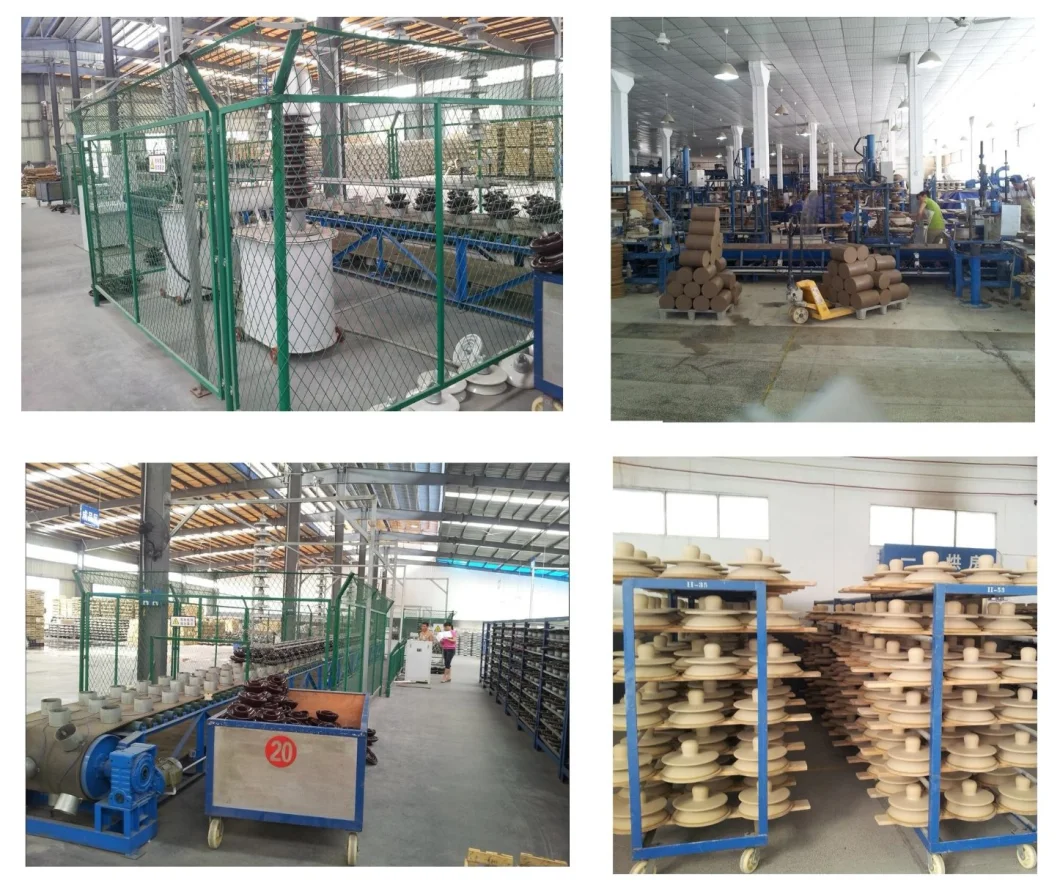 Quality Control:
We have the complete quality control system. The control is from raw material, producing process to the finished product. And the quality control include the chemical composition, mechanical load, metallographic analysis ,detection of defects. Dimension and hot dip galvanization.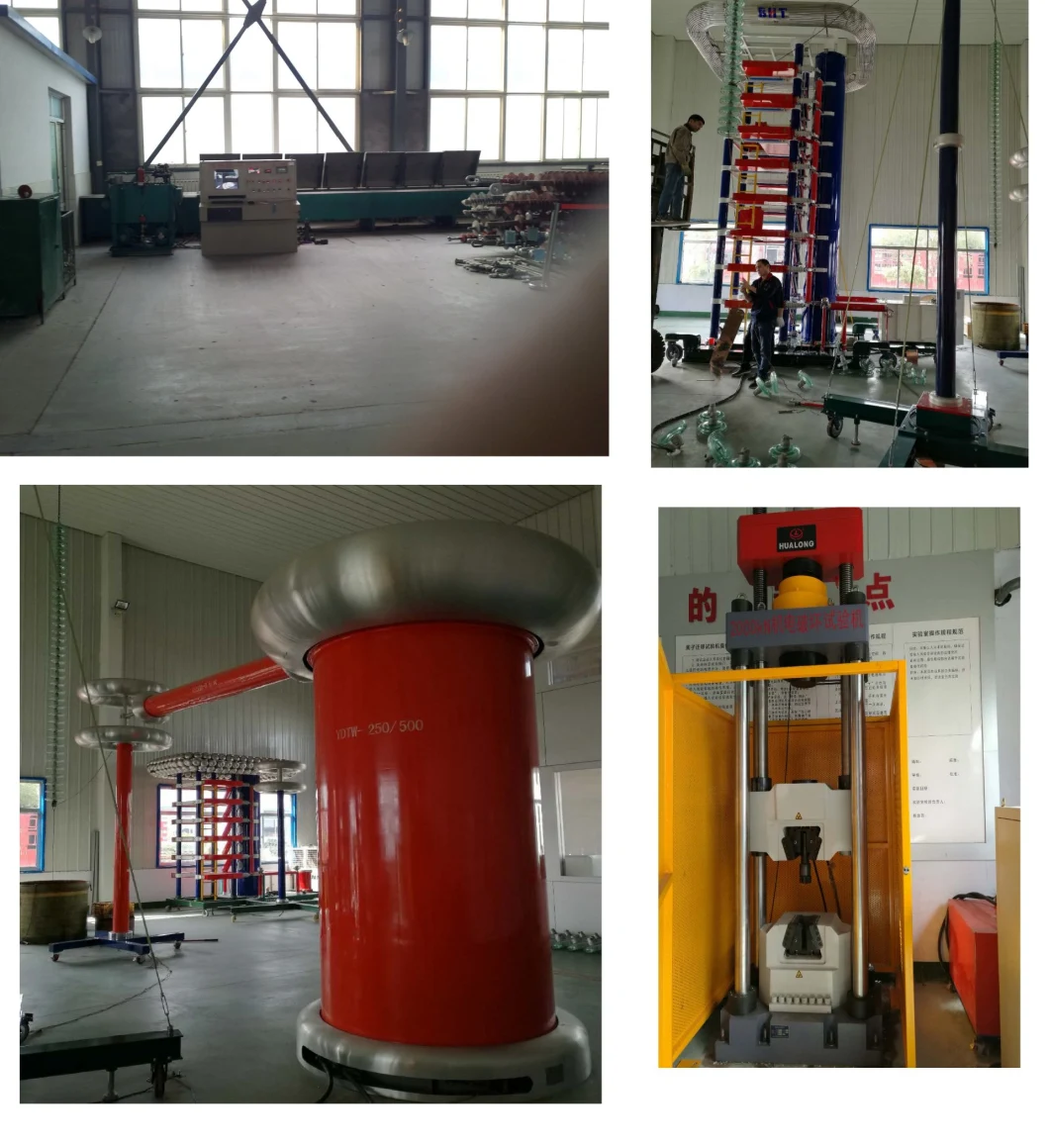 Company Profile:
Qingdao Cosine Electrical Equipment specializes in supplying various kinds of insulator and pole line hardware. With high speed of power construction in China and oversea country, QINGDAO COSINE has grown into a leader of exporting of insulator in China.

Our products range from10KV-500KV polymer insulator, 40KN-420KN porcelain insulator and various kinds of pole line hardware. All the insulators have been produced by modern equipment, For example,500KV polymer insulator has been produced by high volume injection machine, which can finish two pieces 500KV at one time. Mention to the porcelain insulator, the vacuum pug mill has been imported from Germany in order to control the quality from blank.

Our Services
1. Rich experience in ODM and OEM
2. Excellent One-stop service
3. High Quality Precision Customized forging & Casting services
4. The lowest price
5. Strict quality control
6. Good quality warranty(12months)
7. We can manufacture it according to customers requirements.

Looking forward to your early reply!