Ceramic/Post Insulator End Fitting Base

We had developed about 30kinds base and flanges for America and Italy market, material for Ceramic/Post Insulator End Fitting Base could be casting steel, stainless steel,ductile cast iron, etc.

The standard base for Line Post Insulators is a round flat iron base with a threaded hole that accommodates a standard insulator stud or bolt
Hot DIP galvanizing to IEC specifications provides corrosion protection of the base end fitting.
Product Range
(1)10KV-500KV Polymer Insulator
(2)40KN-420KN Porcelain Insulator
(3)40KN-530KN Toughened Glass Insulator
(4)Various kinds' Pole Line Hardware
Fitting and Material Range
(1) forged-steel metal fitting
(2)casting steel metal fitting
(3) ducitle cast iron metal fitting
(4) Aluminum fitting
(5) copper fitting
(6)stainless steel fitting
(7)Stamping Steel Fitting

The above fitting will be used in polymer insualtor, drop fust-cut, cermaic and glass insulator, line hardware, etc
For more about Ceramic/Post Insulator End Fitting Base, or polymer, glass insulator fittings or overhead line fittings, pls contact us freely. And welcome your inquiry of special base end fitting.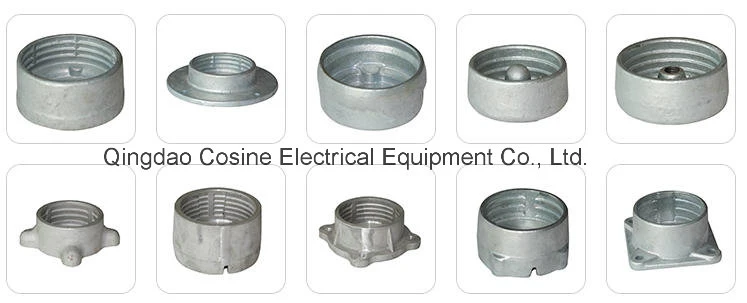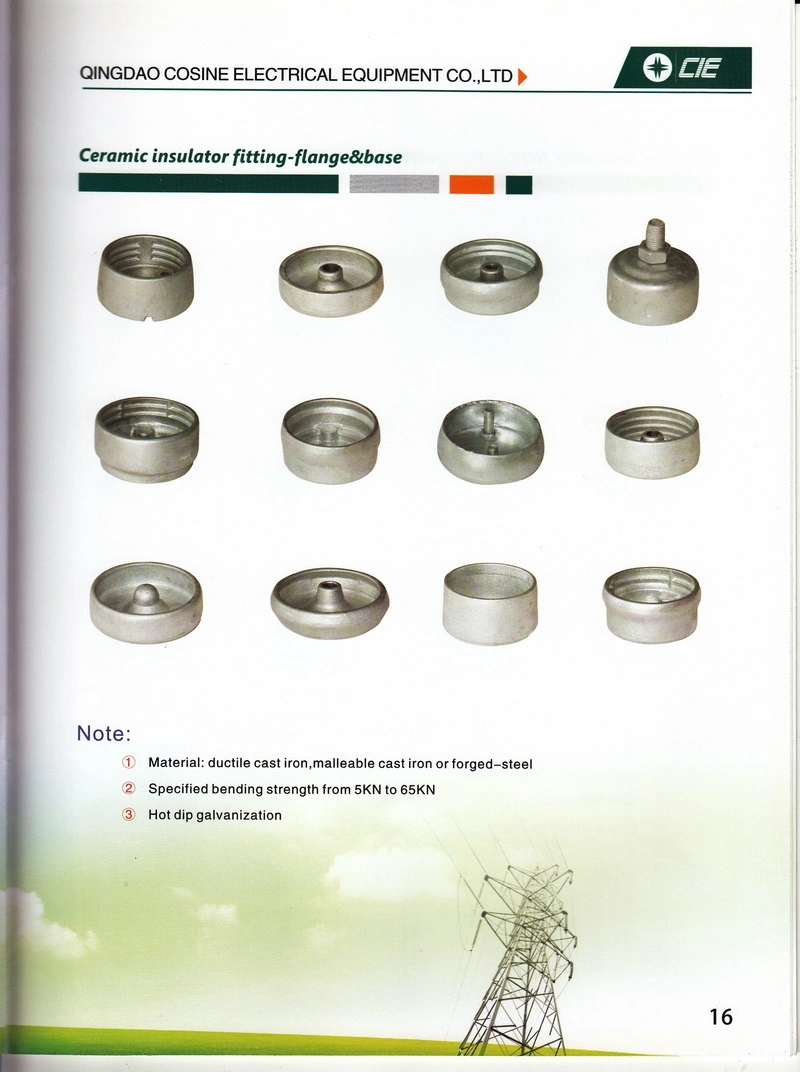 ABOUT US:

QINGDAO COSINE electrical equipment specializes in supplying insulator and pole line hardware. With high speed of power construction in China and oversea country, QINGDAO COSINE has grown into a leader of exporting of insulator in China.
Our products range from10KV-500KV polymer insulator, 40KN-420KN porcelain insulator and various kinds' pole line hardware. All the insulators have been produced by modern equipment, For example 500KV polymer insulator has been produced by high volume injection machine, which can finish two pieces 500KV at one time. Mention to the porcelain insulator, the vacuum pug mill has been imported from Germany in order control the quality from blank.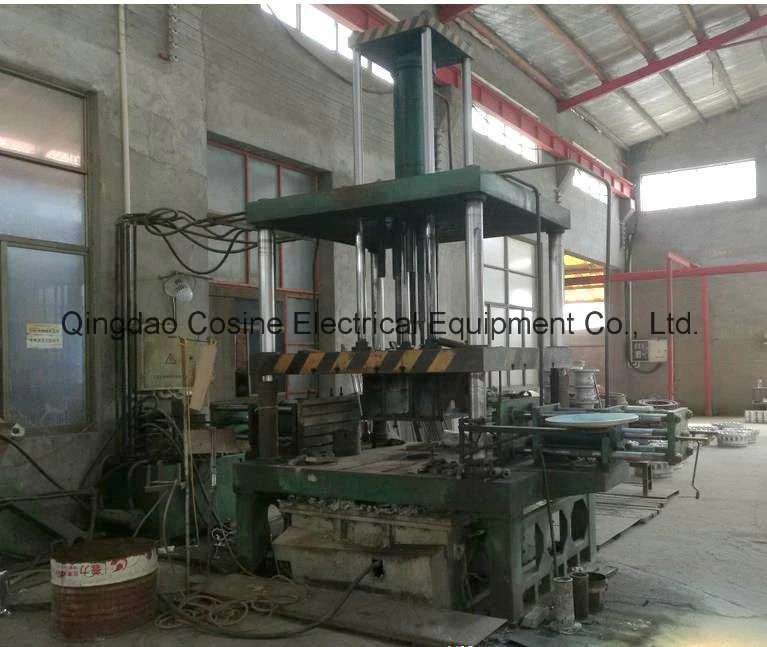 We pay more attention to the product quality all time. All the insulators have been tested 100% strictly by IEC Standard or ANSI Standard. We ensure the rate of qualified Production up to 100% before delivery. Base on good quality and service, our products are popular in USA, UK, Vietnam, Italy, Russia, Greece, Argentina and Chile. In order to keep good quality, we have got ISO9001: 2008 certificate.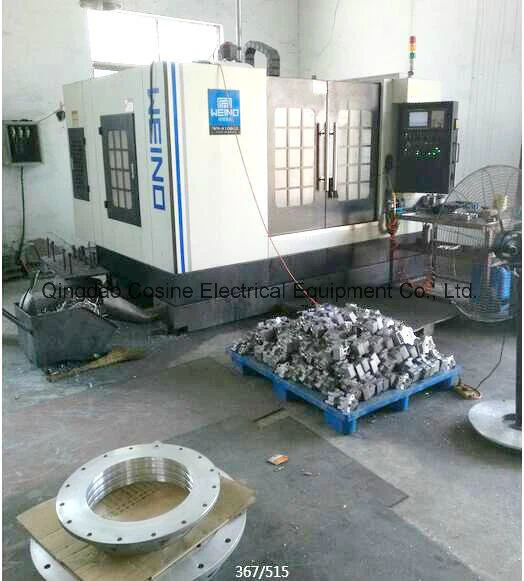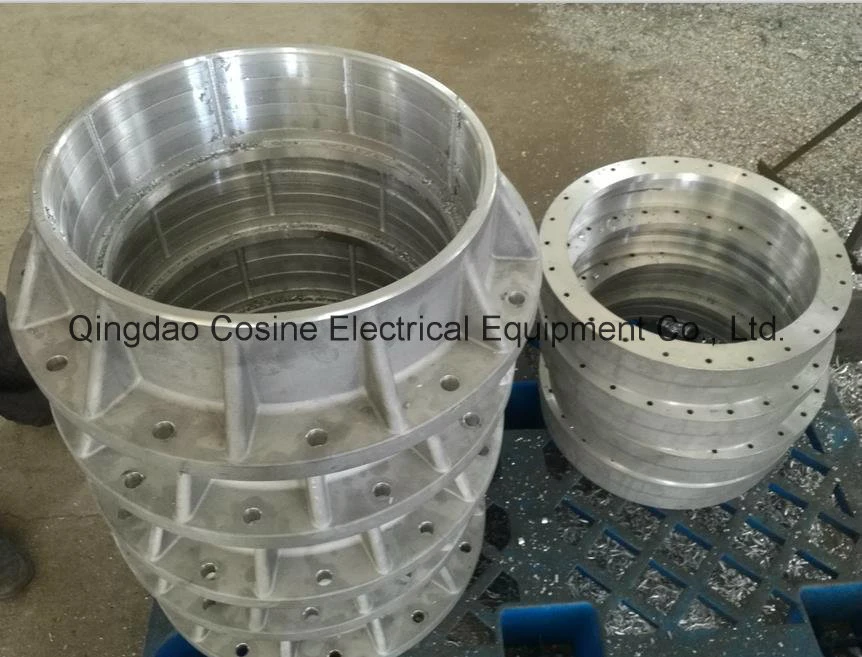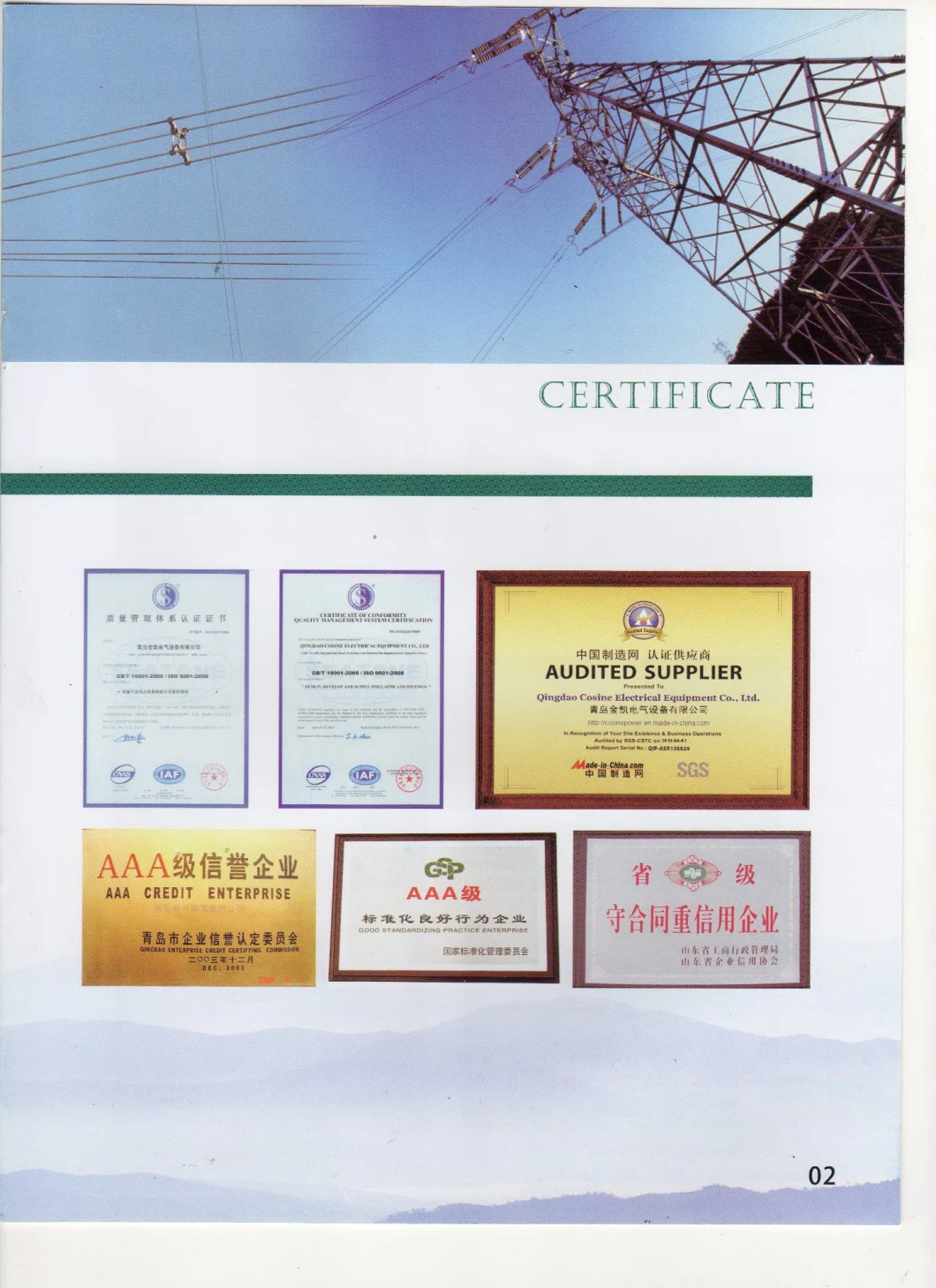 Excellent service attitude, fast reaction speed, on-time delivery, consciousness of responsibility and flexibility is what we are practicing from the very beginning. Warmly welcome to cooperate with you to make mutual benefits.We have won a good requtation among clients at home and abroad because of good quality for over 10years.
Hope you will interest in our products and pls contact us freely if you have any need.
Welcome to your inquiry and will offer the best quotation to you.