Porcelain Expulsion Fuse Cutout / Dropout Fuse
1.ISO9001
2.90%exportation
3.good quality and reasonable price
Product Description
Outdoor Fuse Cutout 10KV-36KV
Application: Protection device for protecting power system from over-load and short-circuit failure.
Ratings: 11kV-36kV.
Standards: IEC 600282-2
Features:
1, High over-current protection capability, high breaking current.
2, High industrial frequency withstands voltage, and mechanical strength, etc.
3, High quality on strict testing.
Technical Data:
Rated voltage: 11kV to 66kV.
Rated current: Up to 200A.
Specifications
1.Parallel-groove connector:Tinplated cast red brass. For ease of conductor connection, accommodates two conductors of unlike size in a single connector. Other styles of connectors are also available
2.Birdproof-design insulator:Higher insulation characteristics than ANSI distribution-cutout standards
3.Trunnion:High-strength cast bronze, silver plated. Surfaces around trunnion bear on broad hinge surfaces to keep tube in alignment during closing
4.Sturdy ferrules:Pinned to top and bottom of tube for permanent alignment . Either the large, accessible lifting ring or the keyhole (not visible in photo) may be engaged with a hookstick for secure control of fuse tube during fuse-tube insallation or removal
Technical Data
The rated voltage
Rated current
breaking current
Impulse voltage
Power frequency withstand voltage
Creepage distance
weight
Overall dimensions
33
100
6000
170
70
720
15.5
57×38.5×14.5
33
200
8000
170
70
720
15.5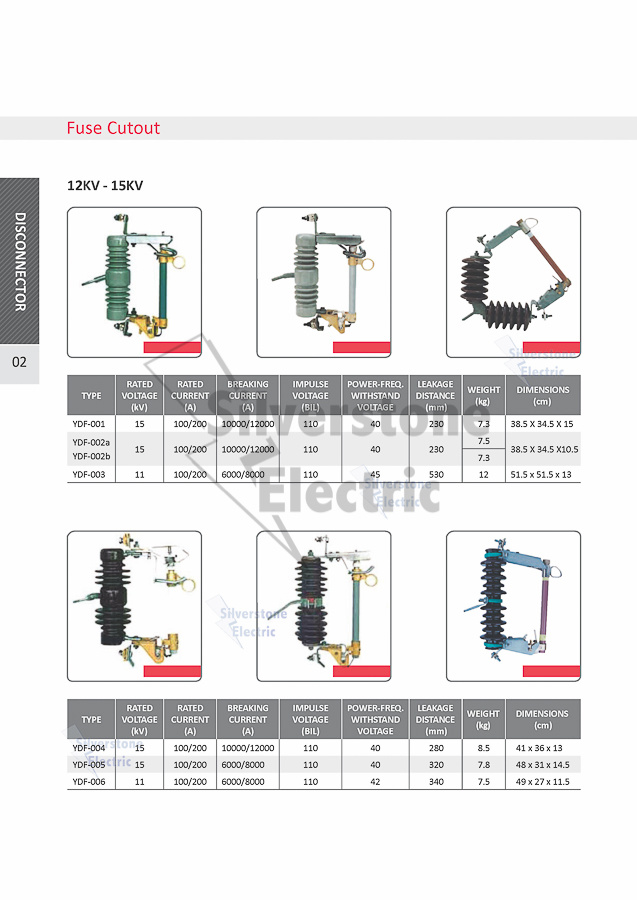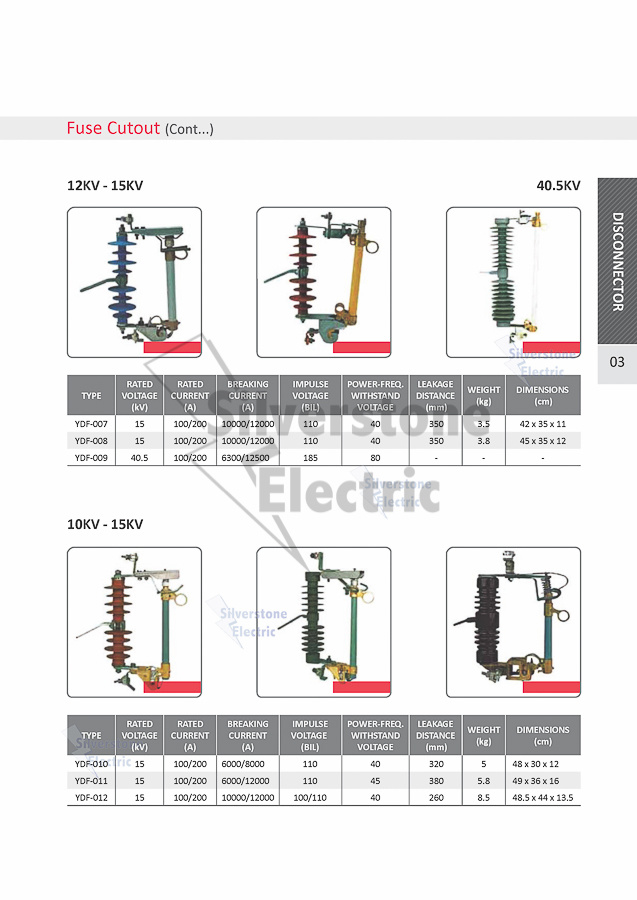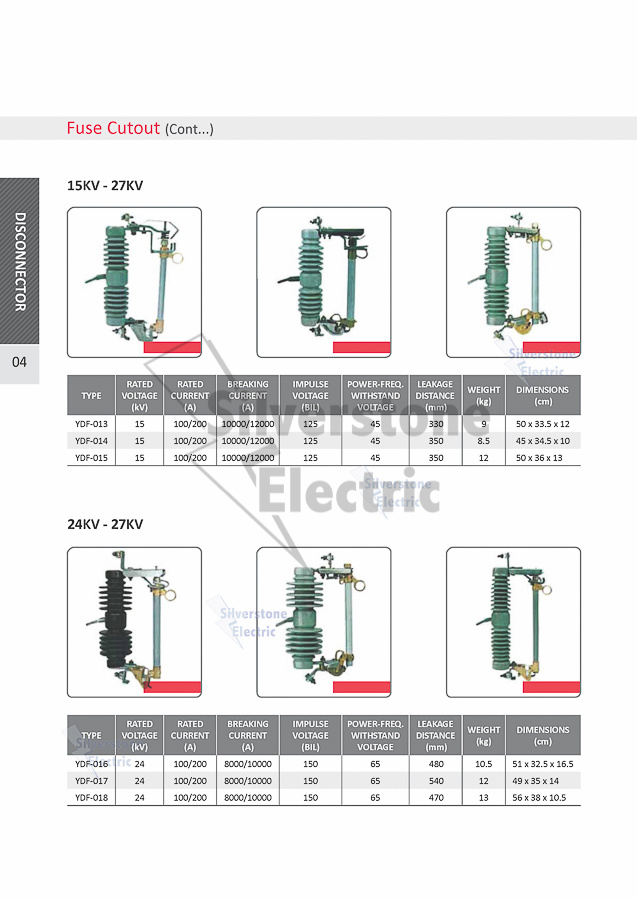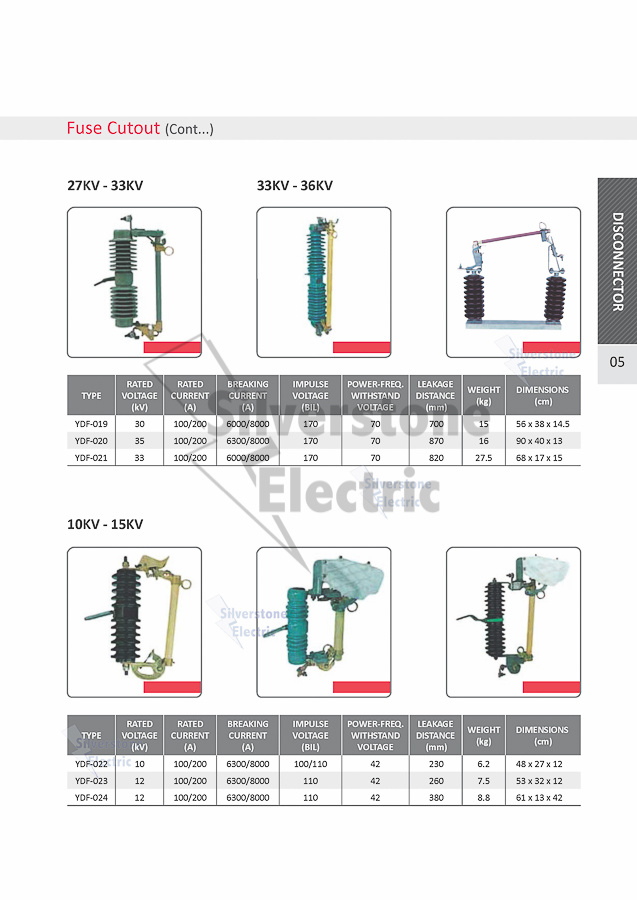 Our Services
EPC Project
Suzhou Silverstone Electric Specialises in Power Transmission, Distribution, Electrical Automation Solutions, Power Quality Solutions, Hydro Power, Solar Power, Thermal Power Generation and Substation EPC Projects. We have wide field experience in Substation EPC projects, we provide Design, Supply, Installing, Testing and Commissioning of Transformer & GIS Substation (from 6kV to 230kV).
Turnkey Solution
With strong support from our hardware and software partners, we are able to be the Mighty Solution Provider for power transmission, distribution, transformation and power quality control.
Equipment Supply
Silverstone Electric is no doubt Your Premium Electric Supplier.
Packaging & Shipping
Seaway Standard; Airway Standard; Land Transportation Standard; Courier Post; Expressway
FAQ
You are welcome for any questions to us, thank you.